Get this book -> Problems on Array: For Interviews and Competitive Programming
In this article at OpenGenus.org, I am presenting a first hand experience of going to a team lunch at office with some new toxic senior developers.
Table of contents:
Background
The day: team lunch
Background
In our team, there are around 20 people. As a company policy, the company provides $25 per person each quarter to spend on team lunch or outing.
I have been in this company for several years and have attended several team lunch. During lunch, we used to eat a lot and went to buffets as well. Both veg and non-veg items as per favorite of each individual were ordered.
After every lunch, we used to go for an outing which was fun activities like bowling or going for a movie.
During lockdown due to COVID19, for 2 years, no team lunch was organized. The team members were asked to order food at home and submit bill to manager.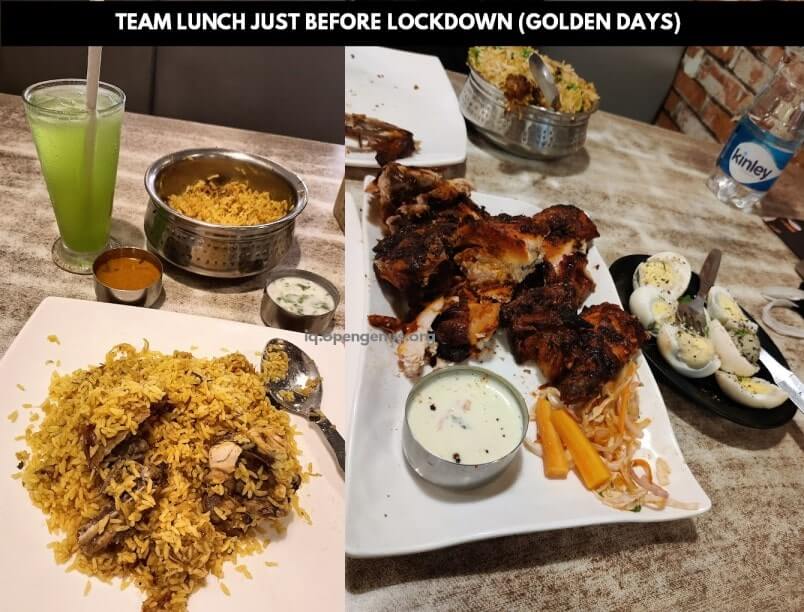 Everything went well.
Once Work from Office started, our team was restructured. All friendly leads were assigned to different team and new senior members were hired.
I never interacted with the new members as the work did not need to. I continued to work with some of the old members.
Then, we went for team lunch.
The day: team lunch
Manager asked one of the new member (say Gaurav Pig) to choose a place for team lunch. We have two offices so manager asked him to select a restaurant and book a table at a particular place which was 3 kms from Office 1.
Despite this, the person booked a restaurant which was 8 kms from Office 1. Everyone agreed as what to do if the person cannot even understand the manager's request.
We went to the restaurant. I was the only one was eats non-veg in the current team.
The new members were proposing everyone should eat veg. I hate veg btw.
Manager interfered and said that I can eat non-veg as I like it and said everyone to order as much food as they want as office is paying.
We started ordering and manager got in a conversation with another sub-manager. The new members had to order non-veg starters. I ate well.
Now, comes the time to order lunch main course. They started telling me to eat veg for main course repeatedly. As manager was in the conversation, he did not see this and I agreed as it is not wise to fight with pigs.
They ordered veg main course which was just a couple of paneer, dal, rice and naan. They took paneer like wild animals and managed to get just one piece.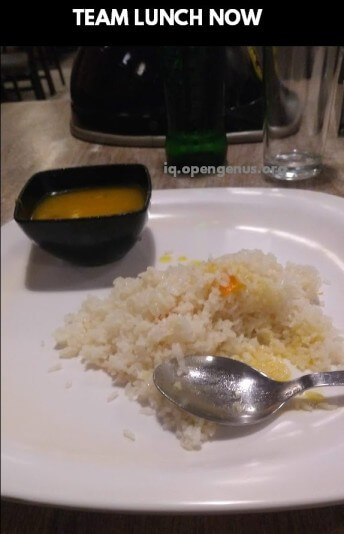 When the food came, manager asked where is non-veg and they said I will be eating veg for main course. Manager said ok but he is so caring.
The taste was pathetic. After main course, manager wanted to have some dessert and these new people said no dessert and were getting up. They are not even respecting the manager.
The sub-manager then interfered and said to order dessert as company is paying (repeated this point as the new people do not understand). Then, the new people decided to share a dessert between two people and the main culprit will not be having any dessert as if he is paying from his pocket.
Then, we had the dessert (a sweet) and left.
The total bill was around $110 whereas we has a budget of $500. The strategy was that they are showing supposed team leadership and saving company's money. As far as I know and you can also understand from this incident, manager does not care to save company's money and wants to make employees happy.
This was the worst team lunch ever. No outing was organized. Waste. Better to avoid such developers who are old and focus on impressing managers instead of doing work.