Get this book -> Problems on Array: For Interviews and Competitive Programming
"Coding Interview New Tab" is an Offline Browser Extension that displays a new one line knowledge on a Computing topic for every New Tab you open. It helps you learn something new every now and then.
Get this extension so that you can use it while offline: chrome.google.com
You can access the online version at: iq.opengenus.org/one [Bookmark this page 📌]
It will help you get prepared for your Coding Interview gradually. No separate effort needed. It happens on its own subconsciously. This is a MUST USE free tool for long term benefit.
You can easily ignore the one liner on the new tab when you are not in the mood to learn.
This gives you knowledge in one line. It is adviced to think over it. If you would like to learn the concept deeper, you can go to the associated resource.
Read further:
This is how it looks like
Features of CINT
Online version
This is how it looks like
This is how it looks: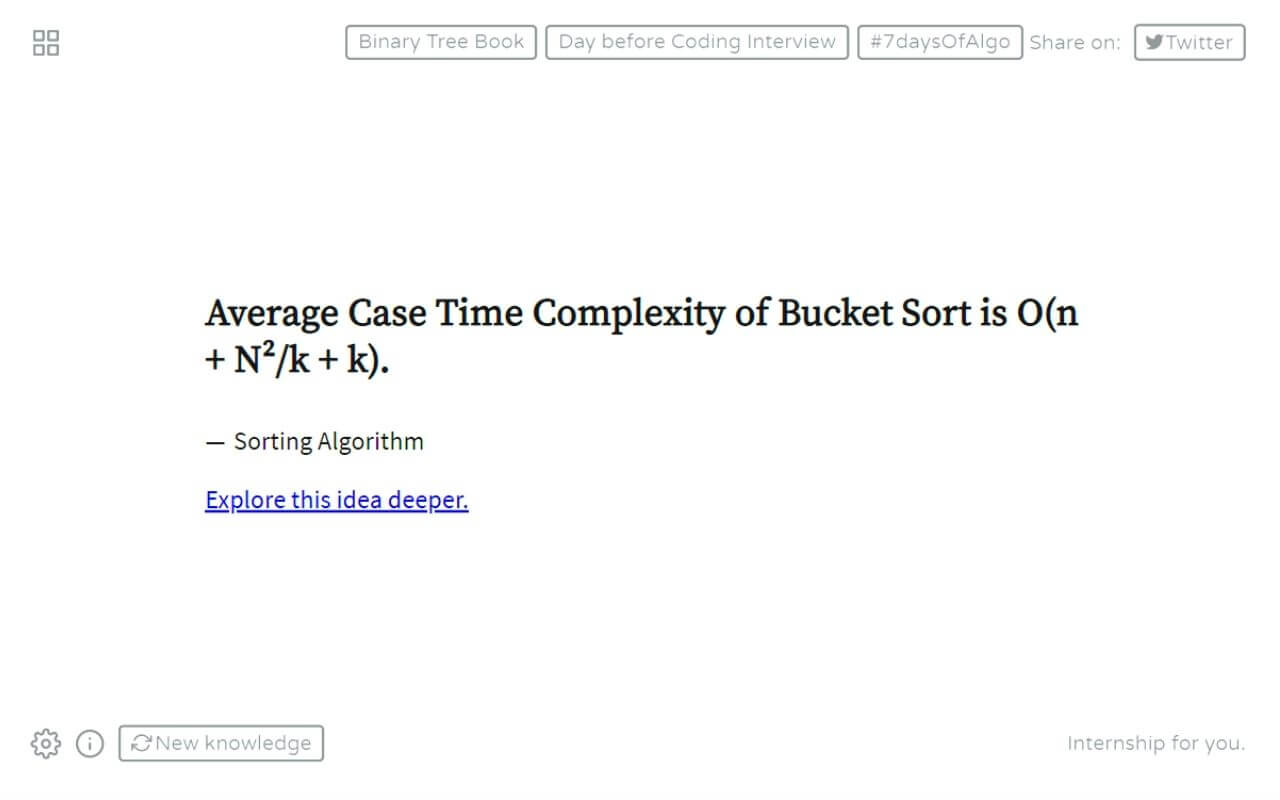 Your New tab page will look like this.
We can change the color of background and text so you can feel at home. If you like dark background like many Programmers, we have got your back: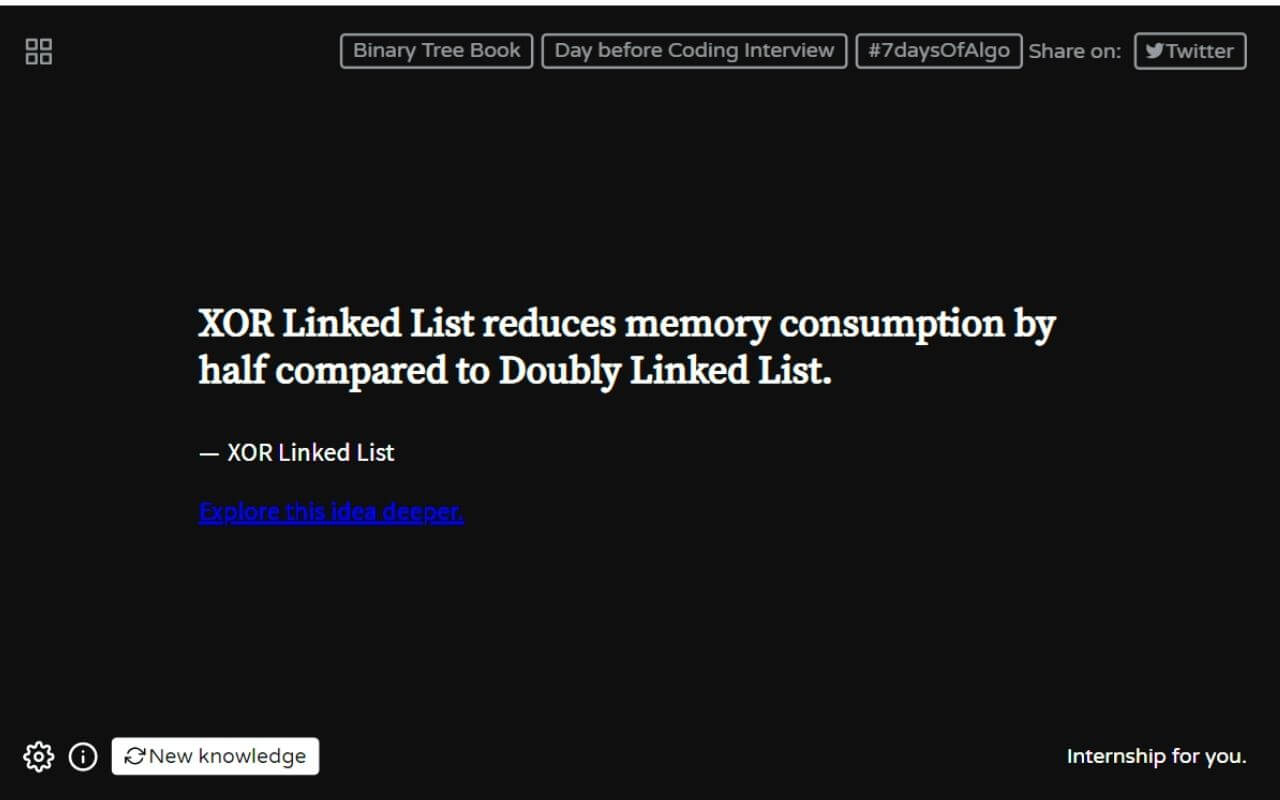 There are several options available in this extension. You can change the color and font of the text along with background color. You can enable the auto-refresh feature as well.
Try it now.
Features of CINT
Features include:
the extension works offline. You do not need any internet connection to use it and learn.
Shows new one liner knowledge every time you open a new tab.
Customize background and text color to your taste.
Customize font of text (one-liner knowledge and topics) to your taste.
Refresh to new one-liner knowledge while staying in same tab.
Over 10,000 one-liner knowledge (enough for 2 years) (More will be added soon).
Online version
Yes, we have an online version of this tool which you can use from any browser or from your mobile devices.
You can access the online version at: iq.opengenus.org/one [Bookmark this page]
The online version is similar to the extension visually and functionally.
This is useful if:
You use a browser other than Chrome.
You are on a mobile devices where extensions cannot be downloaded.
You prefer to use it only at specific times.
This extension is completely FREE to help you master computing ideas for your upcoming Coding Interview. Best of Luck.
Hope you get the job.