Get this book -> Problems on Array: For Interviews and Competitive Programming
TSMC (Taiwan Semiconductor Manufacturing Company Limited) is a leading global semi-conductor manufacturing company headquartered at Taiwan with offices located worldwide.
Having over 73,000 employees, TSMC is a large global technical workforce. In this article at OpenGenus, we have listed the different job levels and grades at TSMC (technical ladder) along with corresponding salary and average work experience for the role.
Table of contents:
Technology opportunity at TSMC
Job levels at TSMC
Notable employees at TSMC
Key Takeaways
There are over 73,200 employees at TSMC with 10 job levels/ grades worldwide.
TSMC follows a hierarchical job structure.
If you are looking for a job at INTEL, NVIDIA or AMD, TSMC should also be on your list.
Technology opportunity at TSMC
TSMC is one of the largest semiconductor company in the World and was founded in 21st February 1987 in Taiwan. It is headquartered in Hsinchu Science Park, Taiwan. It has key engineering offices in USA and India.
TSMC has a market cap of 4.3 Trillion dollars.
TSMC has over 73,000 employees worldwide making it one of the largest technology company workforce.
Compared to other similar technology companies like Intel and NVIDIA, the hype of working at TSMC is much less but TSMC is one of the leading semiconductor companies and TSMC chips are used in majority of electronic devices including Apple's A14 and M1 SOCs, AMD Ryzen 7000 series.
Job levels at TSMC
TSMC mainly hires at Taiwan, Japan, USA and India and looks for the following qualifications depending on the job profile you are applying for:
Degrees: B.Sc, M.Sc and PhD
Subjects: Computer Science, Electrical Engineering, Photonics or Physics Science
Following is the different job grades and levels at TSMC:
Job levels at TSMC

Level
Job Title
Annual Salary
Avg. Experience
1
Intern
CO-op
$15K to $40K
Mainly for students or employees with less than 1 year experience.
2
Software Engineer
IT Infrastructure Engineer
Site Reliability Engineer
Data Engineer
Incoming Material Quality and Reliability Engineer
Process Engineer
Standard Cell Characterization Engineer
Supply Chain Logistic Engineer
$60K - $90K
Entry-level to 3 years
Students with B.Sc degree join at this position.
3
Senior Engineer
Design Verification Engineer
TCAD RD Engineer
Thermal Sensor/DLVR Design Engineer
High Speed Interface Design Solutions Engineer
Silicon Photonics Engineer
IO Cell Designer
$90K - $120K
3 to 7 years
M.Sc students join at this level.
4
Principal Software Engineer
Principal Technician
Die to Die I/O Design Senior Engineer
Advanced Mask Metrology Principal Engineer
$120K - $160K
6 to 10 years
PhD students join at this level.
5
Manager
PVD Module Engineering Manager
$150K - $200K
8 to 14 years
6
Senior Manager
$180K - $260K
12 to 18 years
7
Director
$220K - $300K
16+ years
8
President
$220K - $300K
20+ years
9
Vice President
$300K - $500K
25+ years
10
Executive Leadership
CEO, CTO
$550K+
25+ years
Notable employees at TSMC
Some of the notable employees at TSMC are:
Brian Harrison is President at TSMC Arizona (job grade 8) with 3 years of service to TSMC and over 40+ years of overall work experience.
Minchang Liang is a Director at TSMC (grade 7) (San Jose office) with 20 years of service to TSMC.
Atul Katoch is a Senior Manager at TSMC (Job grade 6) (Canada office) and has given over 17 years of service to TSMC with overall 24 years of work experience. He holds M.Sc in Microelectronics from IIT, Bombay and MBA in Business from Queen's University.
Amit Kundu is a Technical Manager (job grade 5) at TSMC (Taiwan office) and has given over 12 years of service.
Nikhil Puri is a Principal SRAM Engineer at TSMC (job grade 5) (Taiwan office) with 6 years of service.
Ayushi Agrawal is a Senior Analog Design Engineer at TSMC (job grade 3) (Taiwan office) and has given 4 year of service. He holds a M.Sc degree in Signal Processing from Indian Institute of Technology, Delhi.
Frank Lee is a Vice President at TSMC North America (job grade 9) with 4 years of service to TSMC and before joinging TSMC, he gave 18 years of service to Synopsys. He holds a Ph.D. focused in Electrical and Computer Engineering from Carnegie Mellon University.
With this article at OpenGenus.org, you must have a strong idea of different job levels and grades along with corresponding experience and salary required at TSMC. Grow your technical career.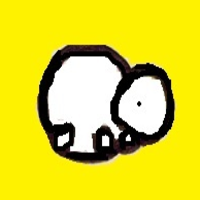 OpenGenus IQ: Computing Expertise & Legacy
—
Job levels at TSMC